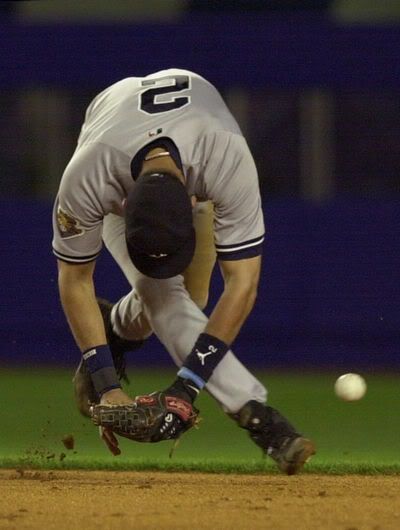 I'm not saying Derek Jeter sucks.
Science is saying Derek Jeter sucks
:
"...Jensen's methods ("for each grounder ball-in-play—g-bip—we have the—x,y—coordinates in the field where the g-bip was fielded" and on and on) are grounded in the familiar language of the sabermetric literature. Mostly, though, the paper didn't provoke much intrigue because Jeter's badness is already an axiom of said literature. In fact, debunking the conventional wisdom about the Yankee captain's fielding prowess has become a standard method of proving the validity of a new fielding statistic. That places Derek Jeter at the frontier of new baseball research."